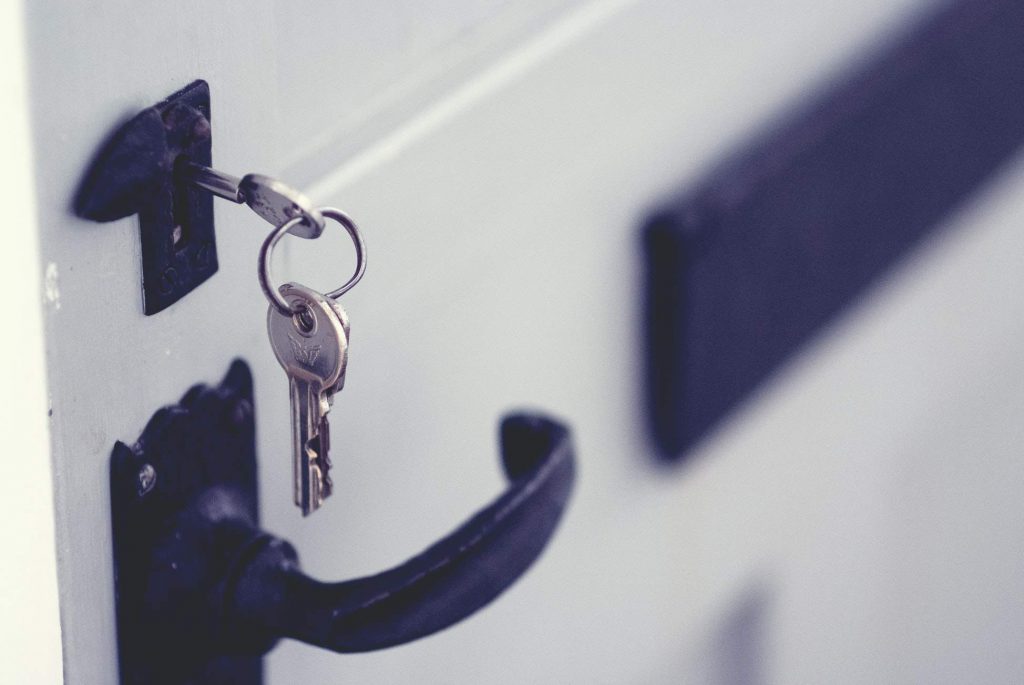 Private landlords are often faced with the dilemma of whether to rent their property themselves, DIY style, or using a letting agent.
Being as objective as possible, Edwards are letting agents after all, but nevertheless, we offer free and impartial advice to many local landlords whether they use our service or not. Below, we consider the pros and cons of both renting privately or using an agency.
From experience, the most obvious point of difference for the majority of landlords are the costs associated with using an agency, as opposed to the DIY approach. Although, whilst this is indeed true, letting agents do charge for their services, it's often not as straightforward a proposition…
In an ideal world, tenants would all be honest, clean, tidy, respectful of landlord and property and always pay their rent on time. Sadly, in the real world, this is often not always the case. If by using an agent, these possibilities can be either avoided or mitigated against, the letting agents fee would be worth every penny.
Here are some of the steps required to rent a property, what the responsibilities are and the pros and cons of DIY versus an agency –
Rental value –
Setting the initial rent value is only one consideration where rental value is concerned, whilst it is important, and an agent's experience and market knowledge is invaluable, knowing what to include or charge extra for, like service charges in apartments, for example, is were an agent's knowledge is equally important. Additionally, knowing when rental values have increased and by how much is also important when considering how much an agent can add value to your rental income.
For the DIY landlord, much of the above is at best an educated guess, marketing your property at the right price can often be the difference between it renting quickly and it sitting on the market for months without any rental income. Advice on value is, of course, available, although this is not really a substitute for your property's rental value being managed by a professional.
Property Marketing – 
The DIY landlord has limited access to the whole rental market marketing machine, there are some specialist websites, like gumtree etc, but landlords would have to pay for this as well as carrying out viewing appointment for possible tenants.
A letting agency, by contrast, has access to all property rental marketing channels. They would already have a considerable database of possible tenants available to be emailed with rental property details. They have a targetted rental website as well as property portals like Rightmove. They would also carry out viewings for any possible tenants.
The bottom line is, the more potential tenants that get to see a property, the more chance there is of finding a tenant at the best price and quickly. Renting a property a month or two quicker would more than pay the letting agents fees.
Tenant referencing – 
Getting the right tenant is essential if you want the best chance of avoiding any future issues. Proper referencing will go a long way in ensuring this.
Referencing should include both financial and background checks, character references should be taken from previous landlords and employers. Renting property in England also legally requires landlords to check 'right to rent'   (https://www.gov.uk/check-tenant-right-to-rent-documents) and the immigration status of any tenant, as well as anyone over 18 living with them. So copies of passports must be taken. This is critical, as it's a criminal offence to rent your property without doing so.
Using a letting agency would pass the responsibility of referencing, financial, employment and legal immigration checks to the agency. Their experience in dealing with people and choosing the best tenant is a key element is getting a good return on your rental investment.
Tenancy Agreements – 
A tenancy agreement is a legally binding contract between the landlord and tenant, ensuring that the rights of both parties are protected and making it clear what each parties responsibilities are. It is therefore a critically important document and definitely not something that should be left to chance.
For the DIY landlord, there are of course freely available tenancy agreements on the internet, but knowing which one to use is not easy. They are often full of legal jargon and likely as not will have omissions and inaccuracies that could have serious consequences should an issue arise with a tenant.
In our experience, poorly drafted tenancy agreements are a serious cause of many problems we have encountered when trying to help DIY landlords resolve tenancy issues when things go wrong.
This is definitely not an area we would recommend cost-cutting.
Taking deposits –  
The majority of residential properties are rented using an assured shorthold tenancy. Deposits taken must be placed in a government-approved 'tenancy deposit protection scheme' and should be carried out within 30 days of receipt. Failing to do so could result in the landlord being fined.
Legally required information –
A landlords legal requirements seem to be ever-changing with new laws and regulations. This making staying on the right side of the law increasingly difficult. keeping on top of the many legal requirements takes time, knowledge and experience. A professional letting agency will have the advice and support of their legal team to ensure their clients are legal and protected.
Listed below are the most important pieces of information a landlord must provide to a tenant before beginning the tenancy –
Landlords name, address and contact details
An energy performance certificate
A gas safety certificate
An electrical safety certificate
Copy of the shorthold tenancy agreement
Copy of the government's how to rent guide – link to (https://www.gov.uk/government/publications/how-to-rent)
Health and safety
A landlord is legally required to ensure their property is fit for habitation. As it is a tenant's right to live in a property that's in good repair and free from hazards. Landlords must ensure that their property has the following –
All electrical items within the property must be in good working order, safe, and have been checked and certified by a qualified electrician within the last 5 years.
Smoke alarms must be installed on every floor and must be checked and in good working order.
Kitchens, Bathrooms, toilets and sanitary systems must be in good working order.
Carbon monoxide alarms must be installed in rooms with wood-burning stoves.
Gas heating, hot water systems and gas equipment must be installed by Gas Safe registered engineers and inspected each year.
If furnished, furnishings adhere to Fire and Furnishing regulations
Ending a tenancy
This can be as easy as either party simply giving notice and moving on, but when there are problems and eviction is required, this is where things can get difficult.
Landlords have a strict legal procedure to follow when evicting a tenant. If this is not followed to the letter of the law. Tenants can accuse the landlord of carrying out an illegal eviction, which is a criminal offence. Having a professional letting agent would again be invaluable and worth every penny of the rental fee.
We are here to help!
Hope you found our the above landlord article helpful. If you are considering renting your property and need any further help or advice, please feel free to contact your local Edwards Office.