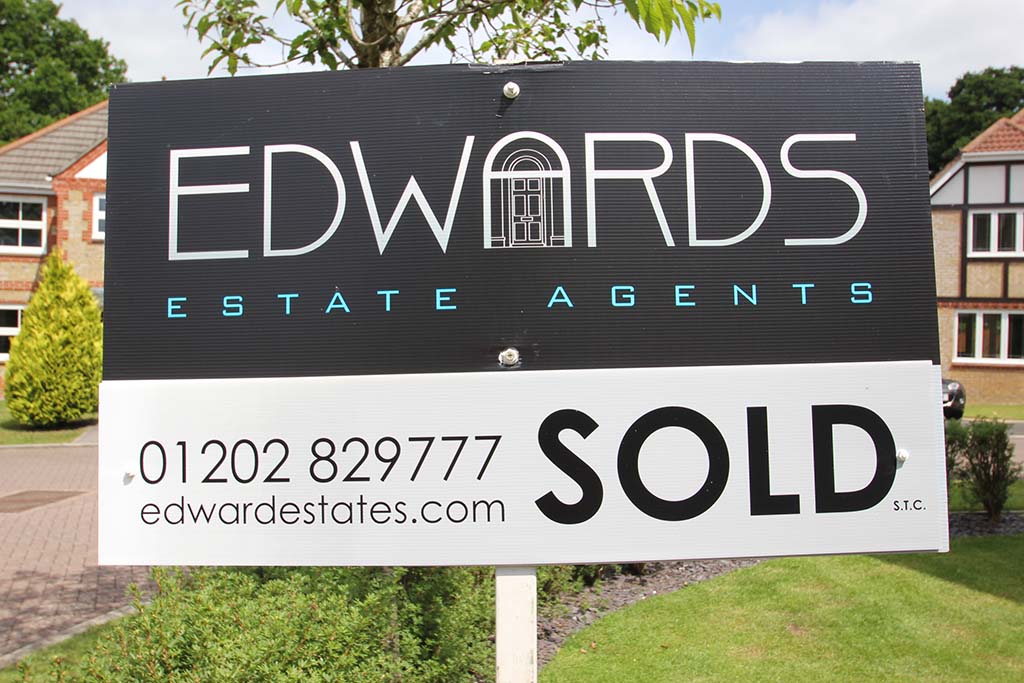 Selling your home in Dorset?    
Dorset Property Market Update – February 2023
By Grant Brooks – MD Edwards Estate Agents
If like many of the people currently thinking of a move in Dorset this spring, you are unsure of just how the property market is behaving, below, I share some thoughts as well as facts and figures of the current market position.
Reading the property sections of the media, you could be forgiven for believing that the current property market is poor. I often wonder where journalists get their information, as it has little bearing of the reality on the ground. Whilst the current property market is certainly not the buyer-driven frenzy of 2022, the fallout from the mini-budget bringing an abrupt end to those times.
The Dorset property market, certainly the areas around our offices in Ferndown, Lower Parkstone, Poole, Verwood and Wimborne, recovered fairly quickly towards the very end of last year. And have since the beginning of 2023 gained in confidence, remaining at sensible levels with strong buyer activity and a much more realistic approach from motivated property owners looking to sell.
This has been further strengthened by more favourable reports of the UKs economic position, with inflation showing downward signs and interest rates beginning to stabilise. This along with competition in the mortgage markets has seen some great deals for home movers and first-time buyers alike.
Inevitably, it is buyer and seller confidence that drives the market, and with these positive economic signals, people are gaining confidence. Consequently, we are progressively seeing more property being listed and increasingly more buyers coming to the market.
Property Prices
The recent House Price Index from the property portal Rightmove confirmed that the average new seller's asking prices remained virtually unchanged in February, up just £14 on the previous month. Their contention was that this is a sign that more sellers are heeding their estate agents advice to price property correctly the first time.
Pricing a property sensibly when it's first launched onto the market ensures would-be buyer sees it as good value for money and not overpriced, as overpriced property will limit the number of interest buyers and lose out on those initial valuable weeks of marketing and high interest.
Today, Price is more critical than in last year's seller's market. Sellers should not be persuaded to price their home too high, be sensible and remember, once your home is under offer, this will put you in a strong buying position for your onward purchase.
Ultimately property values always grab media headlines, but for buyers, and sellers who are themselves onward buyers, property values are not really that important. It is the gap between what you sell and buy for is critical.
Put simply, if you agree a sale at 5% less for your current home, you then have an opportunity to buy your new home at 5% less, and as most people trade up in value, in monetary terms you are better off financially…
Considering a move?
If you would like some help or advice, please feel free to give me a call at our Ferndown Office anytime.
You can use our Instant Online Valuation or book a Face to Face Valuation.
Until next month, happy house hunting.
Thanks for reading
Grant Brooks – Edwards Estate Agents
See what our customers say about us, read our customer reviews.