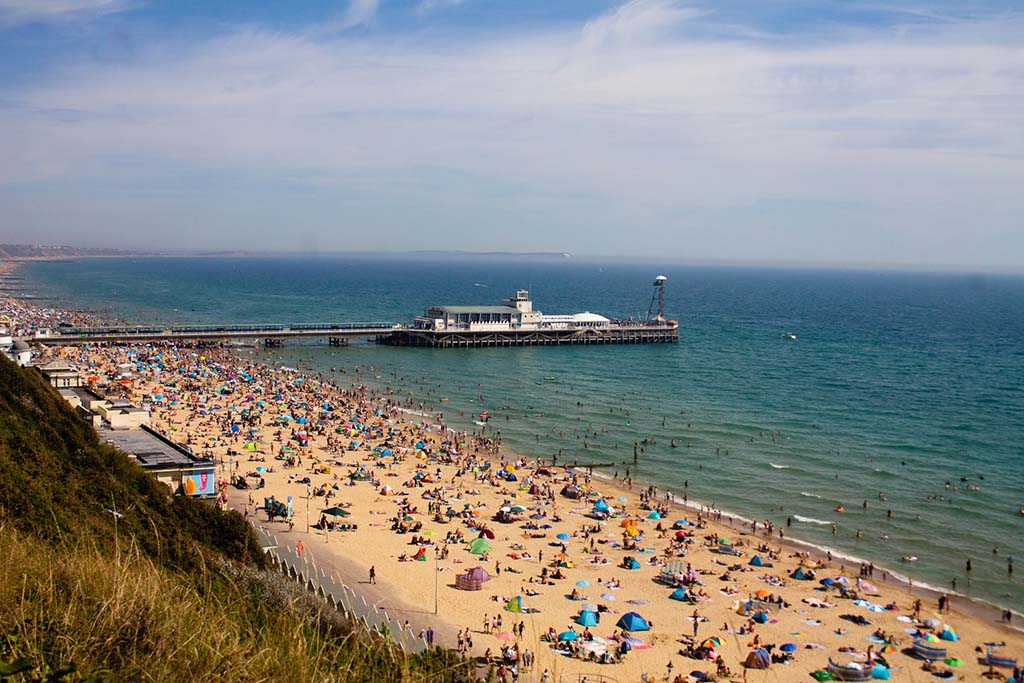 Has the summer heatwave cooled the Dorset property market?
Traditionally, in normal years, the property market in Dorset during August is fairly quiet, with people taking advantage of the summer sun and school holidays to take a well deserved break.
As we've experienced, 2022 has not been a normal year in the property business across the country as well as in and around our offices in the Bournemouth area. This year, August has seen a significant increase in the number of new properties coming on to the local Dorset market.
This follows months of low stock levels that caused the much reported buyer frenzy and increases in property values. Although as we reported last month there were early signs of the local market beginning to hot up, no one anticipated sure an unseasonal turnaround.
The heatwave and holidays take effect
For the previous six consecutive months, we've seen consistently record breaking increases in the average price of properties coming on to the market. In August, the property portal Rightmove, in its monthly 'House Price Index' shows a 1.3% drop in the rolling average.
Putting this into perspective, property prices do normally drop in August and this 1.3% drop is on a par with the average August drop over the past ten years, so despite the negative media reporting,  there's no need to sound the alarm bells just yet.
The reason for the drop, as in previous years, is fairly predictable with summer holidays taking priority for many people. This combined with some summer sellers pricing their homes more competitively to secure a buyer quickly in the hope of beating the lengthy average time to completion, and move home before Christmas.
The Rightmove report also confirms that the buyer demand issue we have seen for much of the previous 12 months is easing with more property stock coming to the market, however, the considerable imbalance remains.
Buyer enquiries are also reported as being down 4% on the frantic market of 2021, but remain 20% higher than in 2019, although new listings are up by 12% on the same period last year but are still 6% down on 2019 and available stock is down 39% on 2019.
Property price increases over the past 20 years? 
August marks 20 years of Rightmove's House Price Index, with national average asking prices more than doubling in those 20 years (+134%), from £155,994 to £365,173, outstripping both salaries and general inflation.
Mortgage interest rates
Along with the widely reported Bank of England base rate rise, increasing earlier this month from 1.25% to 1.75%, mortgage interest rates have predicably followed suit. This the largest of the 6 previous rate increases since December of 2021 at 0.5%, making the current rate the highest for 14 years.
Whilst mortgage interest rates are increasing, buyers can insulate themselves against future rate rises by taking advantage of the many fixed-rate mortgage deals that are currently on offer. Buyers can also lock in longer mortgage terms to bring more certainty to their outgoings, particularly when some lenders are offering virtually the same rate for either two-year and five-year fixed rate deals.
Considering moving home? 
If you are considering a move this autumn, make an early start and take advantage of the current very strong local market.
You can book a Face to Face Valuation, using our Instant Online Valuation tool.
If you would like some help or advice, please feel free to give me a call at our Ferndown Office anytime.
Until next month, happy house hunting.
Thanks for reading
Grant Brooks – Edwards Estate Agents